The University of Bern is committed to reconciling family, career, and studies. Here we provide information on childcare, the legal framework, university infrastructure and other topics relating to parenthood.
Change of automatic renewal in case of maternity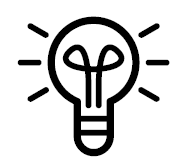 From now on, the distribution of maternity allowance to basic funds will be equated with the procedure for third-party funding. Previously, in the case of maternity, the employment of a deputy was calculated without points. Now the Institute will be compensated for the employment of the mother in personnel points, regardless of whether a deputy is employed or not.
Factsheet Change of Practice Compensation Maternity - August 2022 (in German)

(PDF, 184KB)
Terms and conditions of employment adapted on 1 January 2023 in view of an extension in case of maternity (page 2) (in German)

(PDF, 199KB)