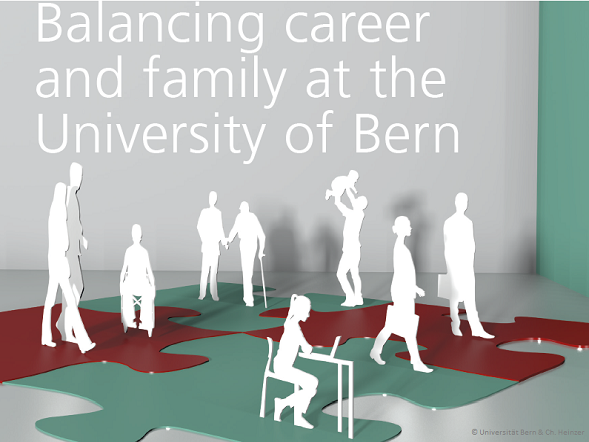 Work-life balance at the University of Bern
"The University of Bern intends to consider the context of the lives of its employees and students adequatley, and is therefore committed to reconcile their careers, studies and family lives."
The University of Bern is aware that the professional and academic paths of its students and staff are influenced by family, private and job-related circumstances. They are involved not only in their professional field of activity but also, for example, in caring for children, in their partnerships, in caring for relatives and in voluntary work. The University of Bern wants to take the personal circumstances of its employees and students into account in the working and study conditions. On this website, university members will find a compilation of useful information on the subject of reconciling work/study and private/family life.
With its membership in the association "Family at University" the University of Bern expresses its commitment to more family orientation.
Charta: Statement und Ziele der Universität Bern_ger.

(PDF, 113KB)